All new exclusives available now!
Location
Store Addresses & Phones
601 S. Sharon Amity Rd.
Charlotte, NC  28211
troyallenclothier@gmail.com
Store # - 704.910.2026
246 N. New Hope Road
Gastonia, NC 28054
Store # - 704.215.6220
Customers - Promotions - Media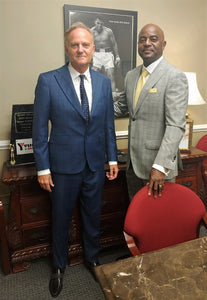 1st Choice Always
Brian DeBrun of The Law Offices of Brian DeBrun PLLC in Charlotte NC, in a custom Troy Allen Clothier suit.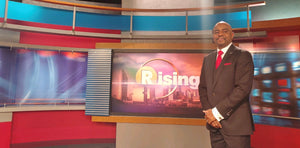 Prize Give-A-Ways
During the month of February, Troy Robinson of Troy Allen Clothier participated in Charlotte's WCCB, "Win That Wedding" contest and appeared on the morning show Rising!  Watch for more give-a-ways and other contests this year featuring Troy Allen Clothier because you know, It's A Matter of Taste!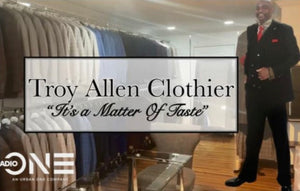 Community Connections
Recently, Troy Robinson, was interviewed at his store by Urban One's, Praise 100.9 own Ron Holland!  The topic of discussion was the fashion industry, Black Men's fashion and Black business ownership.  Click here to listen to the entire conversation!